Triangle light doesn't have its own battery inside, so you don't need to charge it. It's possible just to change the power bank and to continue your event.
Triangle light for Spinner 360 photo booth.

What comes in a set?

Triangle light
Vertical and horizontal adapter for GoPro
Screw for the GoPro
Adapter for the screw
Instruction
How to set up the light?
There are 2 modes: I when the light is turned on all the time, II when the light is turned on only when it spins. O when it's turned off.
What you'll need o work with it:
1. We recommend using the original GoPro wire to connect it to the USB of the light.
2. You need a cable to charge it from the power bank.
It should be a type-c type-c power delivery cable 60w 7ft.
Examples: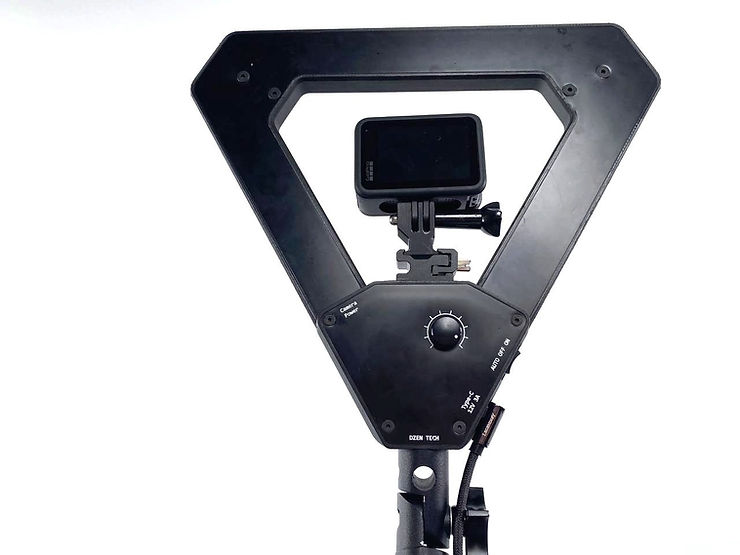 3. Power banks should be 12V, 3A. Check power banks that's gonna work with it:


Power bank 4



Link for the power bank that we use (select 20000 mah)




We recommend fixing it at the end of the stick with zip ties.